Paired Market Facebook Test
After 25 years of doing business, the Canadian mattress retailer, which is the largest expert in all things sleep – sought to solidify its position as a household name in the mattress business by breaking into the world of e-commerce sales.
The client had 2 daunting tasks ahead: First, to ensure that their newly launched e-commerce website entered the market with a bang, and second, to bring their latest flagship product, their original mattress in a box, to the forefront of the minds of customers seeking the perfect night's sleep.
Faced with these challenges, the mattress retailer enlisted the help of Montreal-based Webtmize to take advantage of everything Facebook Advertising has to offer to maximize reach, awareness, sales, and customer satisfaction.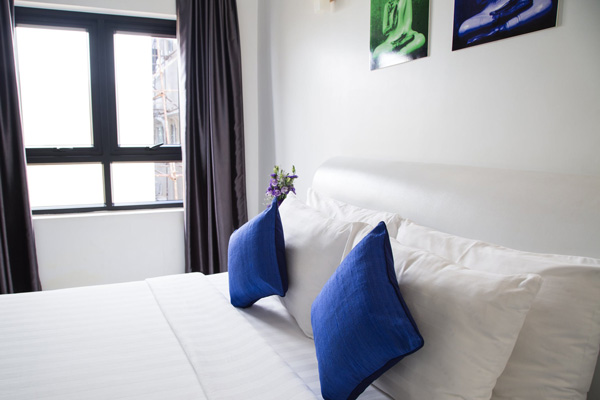 Since its launch in May 2015, Facebook Advertising has been a cornerstone of Webtmize's work. Through our Sleep Country representative at Facebook, we have been working towards the goal of providing the strongest, best-performing Facebook Advertising Campaigns to our clients through immediate adoption of the latest tools, continuous testing and tweaking of campaigns, and hunting for more niches to expand the scope of our clients' campaigns. Through the cooperation of our earliest client, a popular Canadian mattress retailer, we believe we have reached the height of success that e-commerce has to offer, and we have accomplished this through our commitment to innovation, refinement, and settling for nothing less than the best.
As one of Montreal's newest startups on the SEM scene, standing out and getting ahead is essential to our image and business strategy. By keeping up to date on the latest tools and tricks of the trade, Webtmize has been able to carve out a reputation as an industry leader in a competitive market – and our focus on constantly testing, tweaking, and innovating is essential to the quality service we provide our clients. Combining this forward-thinking approach with the reach and flexibility of video advertising is what makes Webtmize great, and what gives our clients the best services the industry has to offer.
Delivering the best for our clients means having the best tools – and having the best tools means staying up to date on the latest technology the industry has to offer. From taking full advantage of Google Ads beta programs, using APIs from multiple platforms to automate reporting, and adapting programmatic media to serve our clients needs, Webtmize uses technology as the backbone of our business. From staying ahead of the competition to keeping our clients up-to-date on account progress, and diving head first into the future – with all its challenges – that lies ahead.
Webtmize implemented a paired-market Facebook test in order to generate in-store visits.
Our strategy was to enlist a few Canadian provinces as the test group and a single Canadian province as the control group. The test group was exposed to Facebook advertising while the control group wasn't.
The whole country was still served all other usual forms of advertising (ex: tv radio print paid search and display). Facebook advertising was the single variable on the chosen test province.
Webtmize then measured incremental store lift of test province vs control province YoY.
The test group had an incremental 8.73% increase in revenue and the control group had a -4% drop in revenue. Thus through this Facebook test, Webtmize was successful in showing the power of digital marketing on brick and mortar foot traffic with proven measurable results. This has enabled us to expand our digital reach for the mattress retailer to cover the entire country and thus drive more in-store visits.
Measurable results proving Webtmize's digital reach, and the power of digital marketing on brick and mortar foot traffic.
Test group increase in revenue
Control group drop in revenue