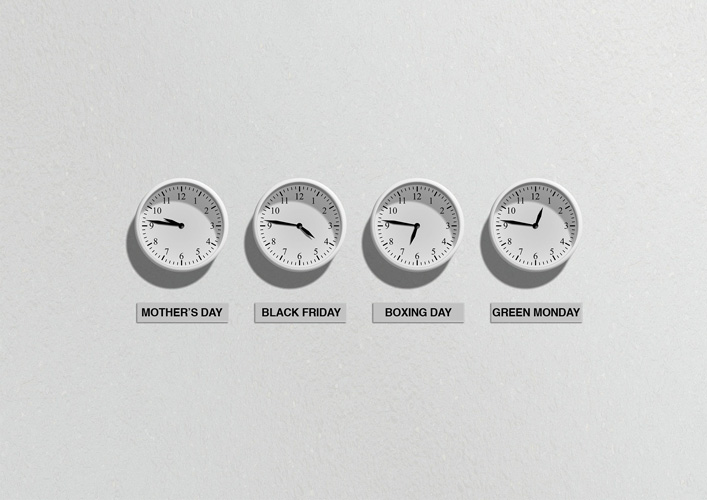 Countdown Tool
By Despina Doukas May 2nd, 2019
Tick tock, tick tock… are your ad campaigns all prepped for the next big sale season? Sure Black Friday and Boxing Day seem like ages away, but time flies and before you know it you're rushing to come up with the creatives for an eye-catching digital ad campaign.
No more of that last-minute rush that could crush your performance. Your retail campaigns perform much better when ample time is given to optimize them.
WebTmize Digital Marketing Agency has you covered with our new interactive Countdown tool that tracks how much time until the next big retail holiday down to the very seconds so that you're never caught off-guard and you're ready to launch a kick-ass online campaign that'll increase your online sales performance and drive brand awareness.
the retail holiday countdown tool will also help you keep up to date with new retail holidays that you may not be aware of yet, but your consumers definitely are. Like Green Monday. What are its origins, and how can you profit from it?
Simply select your retail holiday of choice in the list below, to see the second's tick down to the day, and read about the history, and target market for each retail holiday. Try it out and let us know what you think in the comments below.